Children at St. Stephen's Catholic Primary School in Skipton are really excited as they can now enjoy their new outside area which includes a 'Secret Garden with a hobbit hole', sand pit, texture kitchen and natural climbing structure. This has only been made possible with help from the Big Lottery Fund that awarded the school £9,430 to develop the outdoor area. Mrs Turvill, the Foundation Stage Lead, said, "This is now a stimulating and challenging outdoor area that will help the children to develop, including their physical, social and communication skills, all through play.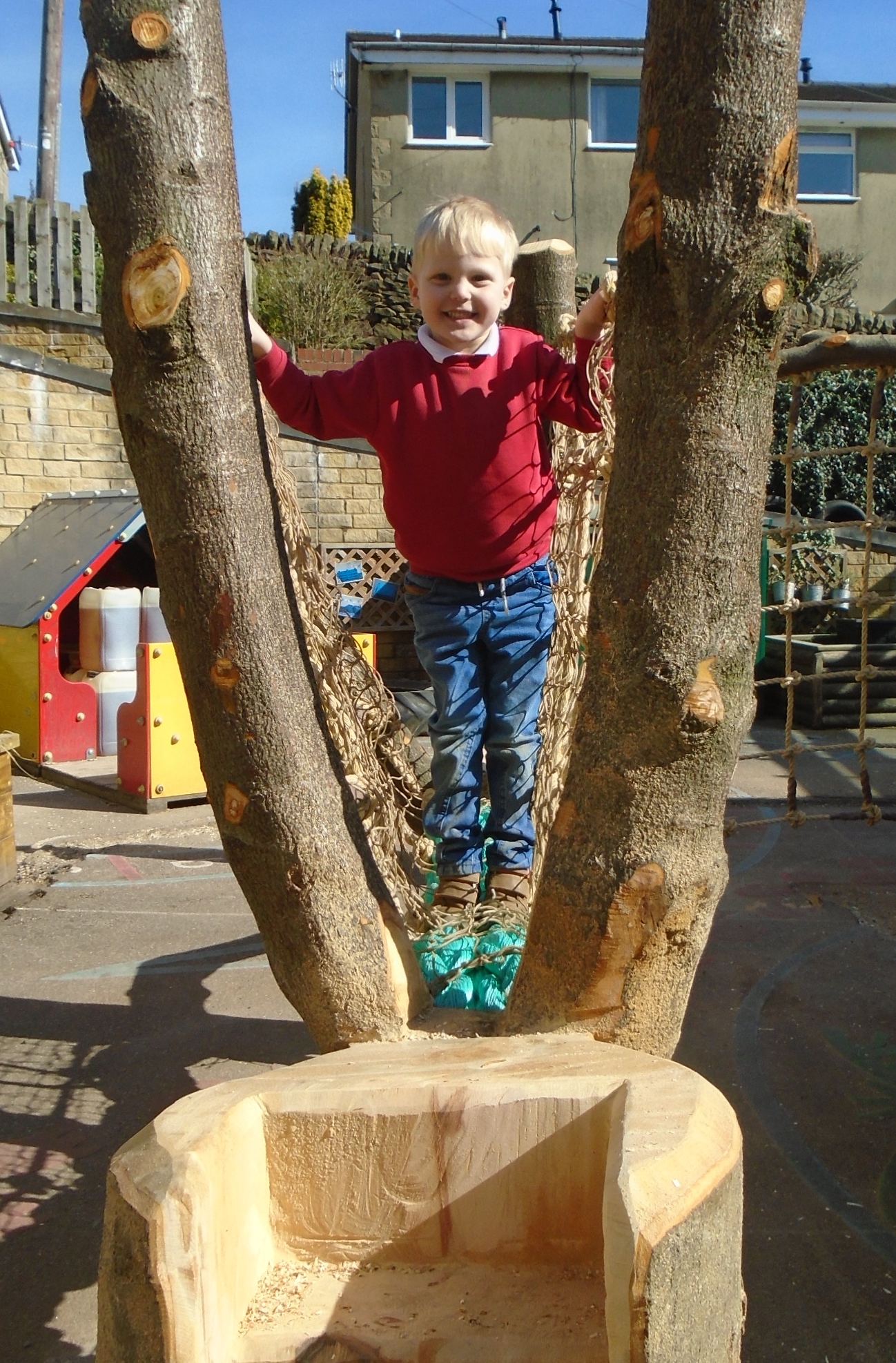 The school wish to share this fantastic area with the community and so are holding an open afternoon for toddlers and pre-schoolers with their parents or careers on Thursday 26th April from 1.00pm - 3.00pm. Crafts and refreshments will be available. Please contact the school for more details.
The play area was designed and built by Cool Canvas a firm who specialise in natural outdoor areas and have appeared on George Clarke's Amazing Spaces on Channel 4.
The Big Lottery Fund is the largest funder of community activity in the UK. It puts people in the lead to improve their lives and communities, often through small, local projects.
It is responsible for giving out 40% of the money raised by National Lottery players for good causes. Last year it awarded £583 million and supported around 12,000 projects across the UK for health, education, environment and charitable purposes.
Since June 2004 it has awarded over £8 billion to projects that change the lives of millions of people.